Marwin Francis and Swayam Basa stand proudly next to their science project at the Bahrain Society of Engineers. They're more than satisfied with the model radar they built but also nervous of the coming judges' verdict. They don't want all their hard effort to go to waste, and then there's the $300 prize money at stake as well!
Like many kids these days, the environment is something they think about. And when they saw a video of a bird radar which helped save birds from being hurt at wind farms, the 8th graders knew they'd found their entry to the Kerela Engineers Forum science contest.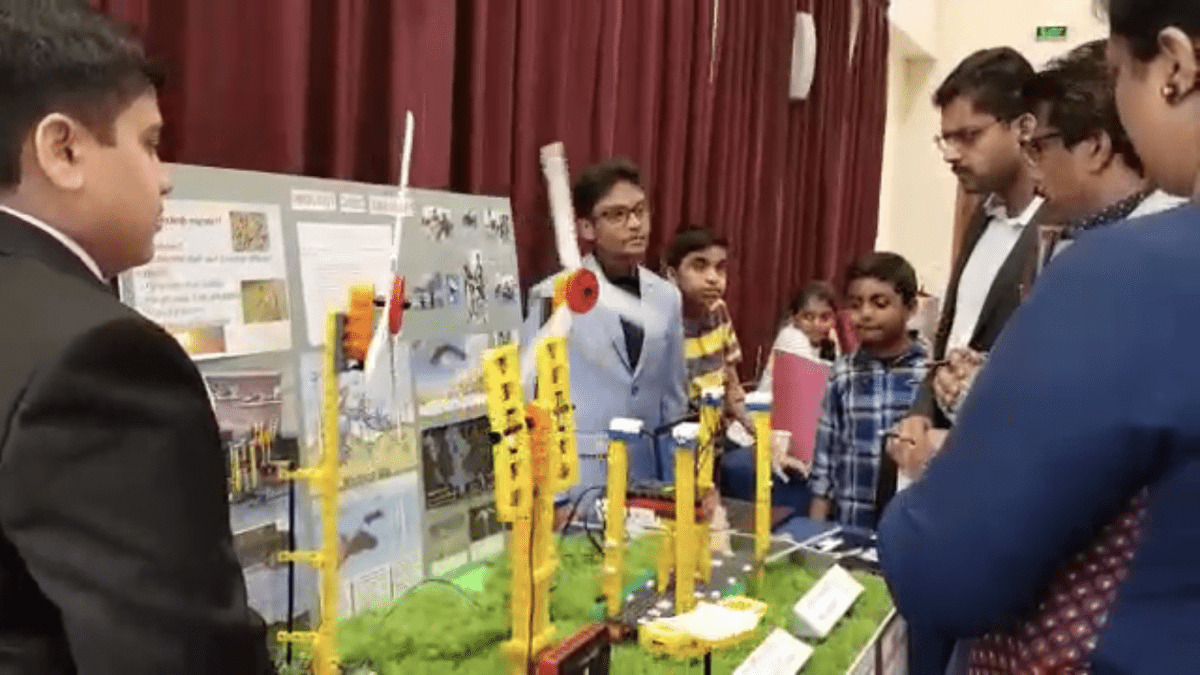 That bird radar was, of course, a Robin radar, and we're super inspired that Marwin and Swayam were, well - inspired! That particular video showed how our bird radar shuts down turbines temporarily when there is a risk to birds during migration. So the 8th graders decided to build a scale model wind turbine and radar to highlight this 'Innovative Crisis Management', which is the category they entered into.
Before they presented their project, we had a video call with the aspiring engineers to wish them luck and express just how cool we thought they were for choosing this topic, and our radar!
After the presentation, came the verdict.
"1st place in the Innovative Crisis Management category goes to"…
Marwin Francis and Swayam Basa!
Congratulations to you both from all of us here at Robin Radar Systems.
We saw your presentation and were very impressed.
Good luck for your future engineering careers and keep an eye on our job openings when the time comes!